Punjab is known as a home for food lovers, where each need of foodie is transferred to their plate. It is the same place which gave birth to some cult classic combinations in food, which can not be matched by any other site, like Varieties of Paneer, and Kulchas. I am living in Punjab from more than 2.5 years now, and almost tried everything which is remarkable here. So this hit me with a ideas of the classic combinations which can't be miss while you are in Punjab.
Best mouth watering combinations that are pride of Punjab
Makke di Roti & Sarso da Saag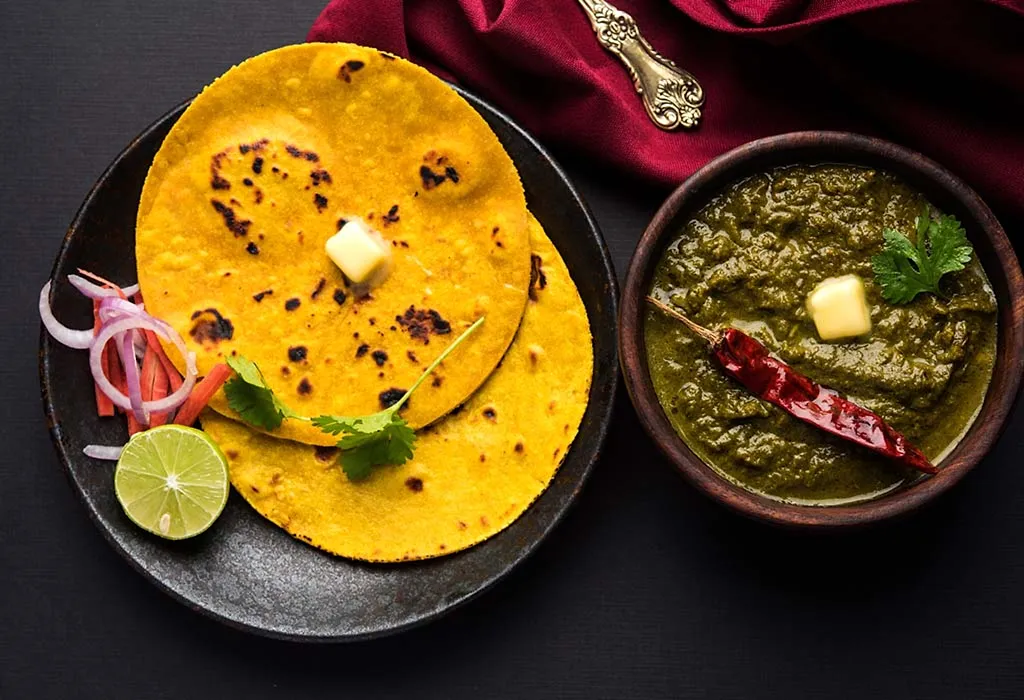 This is something which denotes 'Punjab' in a beautiful way. The name of the dish is not only a name but a proper sentence in the Punjabi language, "Makki di Roti naal Sarso da Saag". This classic combo opens a window to the feeling of the scenario which our Indian cinema has created over the past years.
I have tried this dish in restaurants or dhabas, and it was quite decent in taste until one of my friends brought this dish made at home, which was terrific. The home taste was absolutely authentic. I tried to capture the home taste in any food because it has the real taste of authenticity, which is missing in most restaurants. Since this is a patent dish of every home in winter in Punjab, which can be tried at least once while you are here in winter.
Unlike the previous one, this is absolutely a restaurant delight which is meant to taste while you are in Amritsar. Its a Kulcha stuffed with different items and to be always served with Chole curry and Chutney.
When you are visiting the food capital, the trip in incomplete without trying delicious crunchy Chole Kulche. This is highly recommend dish if you are in Punjab and should be try in dhaba/restuarants. 
Rajma Chawal is a famous Punjabi dish to be served literally in every restaurant and Dhabas around every corner. Red kidney beans are cooked in hot, tomato-based gravy for the famous North Indian dish known as "rajma chawal," which is typically served with steamed rice. People of all kinds adore this flavorful and comforting dish. The dish is not only delicious but also nutritious and filling, making it a popular choice among vegetarians and non-vegetarians alike.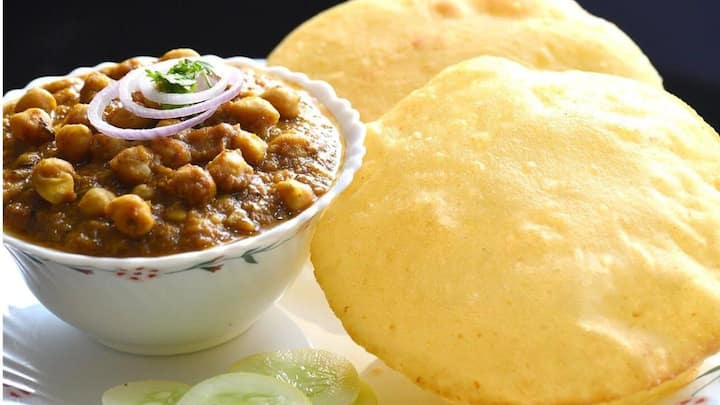 Chole-Bhature is originated in this place, which is getting heart emojis from all over the country. Chole bhature is typically served with a side of chilly pickles, sliced onions, and achaar. It can also be garnished with fresh cilantro leaves and a squeeze of lemon juice for additional flavour. So, while you are in Punjab, make a favour to your stomach with ultimately delicious our iconic "Chole-Bhature" for once.
Dal Makhani only in Punjab can make your wish fulfil of original craving for authentic taste. The Dal Makhani with Naan is an evergreen combo to serve in here. And trust me, I haven't tasted this meal in a non- well version. Every time, anywhere, the taste is always perfect. May be, I guess each everyone here is a perfectionist cook in this meal. You may taste it in any home version or any dine-in version, it taste always good. A must try dish in Punjab should be Dal Makhani with Naan.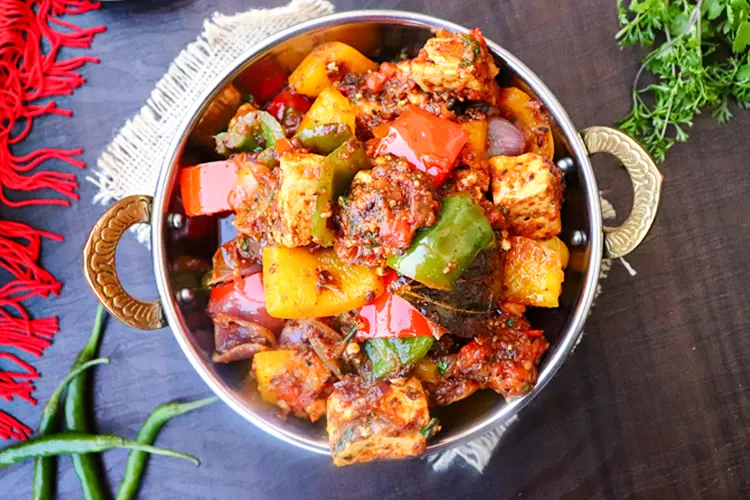 Up Unitil, I am living here in Punjab, Paneer is a most lovable element of any Punjabi. No wonder, all paneer dishes are originated here. And all the dishes of paneer is loved by all foodies world wide. Not in particular paneer delights, but also in other dishes, paneer is used as a complimentary item. So while you are in Punjab, you may enjoy bite of paneer in Samosa/Chowmin. 
Paneer Butter Masala-Naan
People all over the world love the well-known Punjabi delicacy paneer butter masala. It is an Indian cheese known as paneer that is cooked in a thick, creamy tomato-based gravy. It is a vegetarian meal. Indian bread called Naan, which is soft and fluffy and ideal for soaking up delicious gravy, is typically offered with this meal.