There was a time' Yeah, even at my 20's, I'm agreeing that there was a time when Bollywood gives us some gems which are are timeless and Classic. Any era can't change the perspective towards the content. I have seen and saved these movies in my heart forever. I am sure you can't miss these gems which can not be recreate, that is why these movies don't have sequels or remake. These movies don't need any sequels and Thank God, there aren't any. Let me take you to our epic cinematic Bollywood journey, which is going to be your anytime favorite.
This special movie, which I like a lot. In the movie, there is ambitious girl who is just shifted from a small city to Mumbai for fulfilling her dreams. A character of Girl next door, who came up in this city with just few things in her bags and a lots of courage all by herself. The movie preserves natural struggle and the innocent part of bravery, where our beloved Konkana Sen totally justified with just with her eyes. The way, movie shows the beauty of dream city and the strugglers life looks like is just beautiful.
There is no introduction among us who is reading the article right now. It still remains top scorer in the travel cinema. This is movie which literally inspired me to take a road where I am walking right now. No, I am not Naina, Bunny is the character which I reflected a lot. Jawani Deewani, beautifully takes us to mesmerizing views of mountains, rivers, trekking, camping, friendship and love. Any other representation is not justifying enough. From god gracias, I have been to few places which the movie showcases. The mesmerizing views of Gulmarg(Kashmir), Manali, Jalori Pass, Udaipur, (Not mentioning abroad locations-as I never been there).
Two boke strangers who were about to kill themselves ended up deciding to last wish of travel in explored location like a bagpacker. And wee all know, what they found at the end – Life and Love. The best yet shortest way of story telling art of saying- how travelling can give you a new perspective. Whenever you feel the deepest at your point, just give one chance to travelling and get lost from the world for some time. I always said "travelling might not give you the solution but definitely gives you power to understand the issue and gives strength to face them.
The movie doesn't covered by any analyst we have in our town, but Iam gonna describe a little.What I like about the movie is, it showcased the beautiful Jaipur, and the live-in status of country at that point of time when the concept was'nt popular then. The character of Gayatri(Parineeti Chopra) is must be favourite for all of us. When we usually talk or try to blog about Jaipur, we only cover Palaces and Forts, but movies like these stepped up and encounter as the real "Galiyara and Jharoka" of Jaipur. Which I consider is amazing form of art.
A story of a innocent and a girl next door with a broken marriage, decided to continue her honeymoon without her husband. The character beautifully portraited by non other than Queen Kangana Ranaut. By the way, she was so amazing in the movie that she crowned as Queen of Acting. This movie still remains top of her careers till now. When the character reached at Paris all by herself on the honeymoon, which leads to an independent life and a decision maker. It's a movie shows that sometimes reaching at your lowest is a gift of life in building you in your best version of you. Taking your own path makes you self dependent.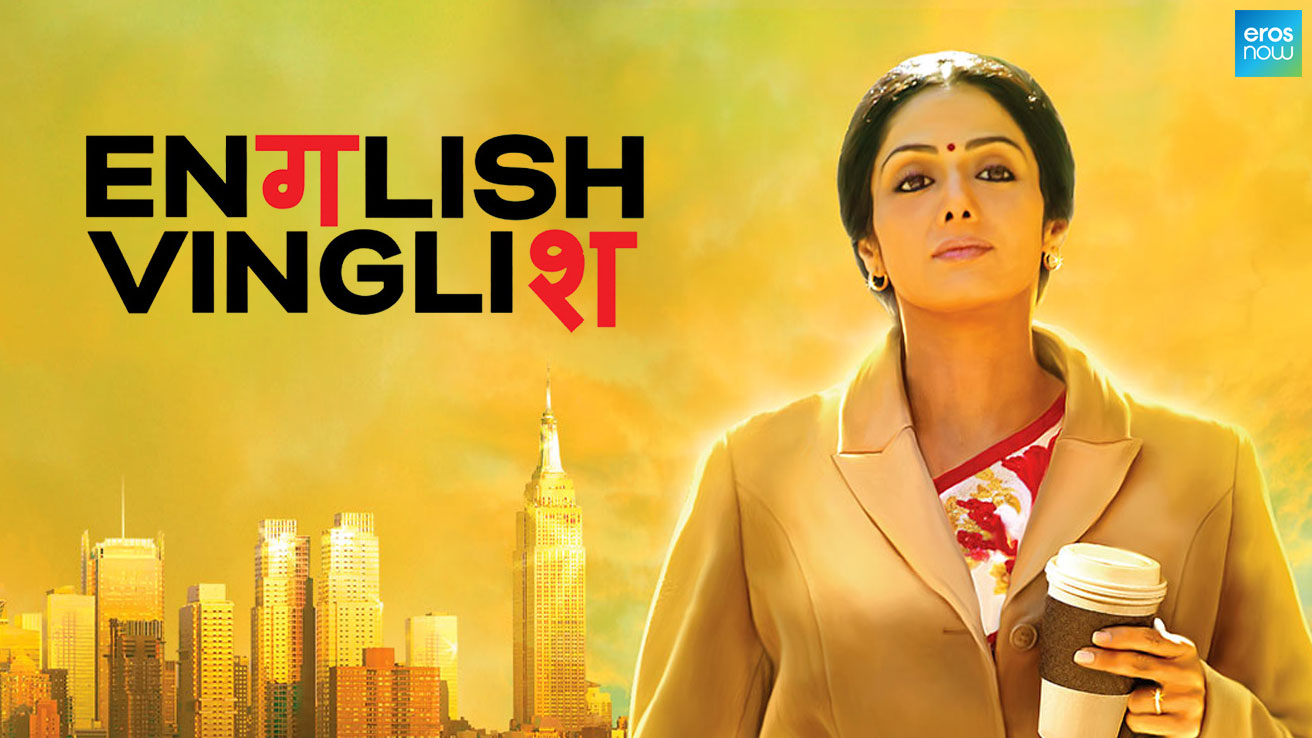 I have to say this, it's the movie which not only performed superhit in India but also in Japan. It's a story of a miserable housewife and a small inhouse entrepreneur who was never treated well in her own house because she wasn't fluent in English language. Life gives her chance to visit England in some relatives marriage. Where she started to learn English with understanding and opening her inner shelf to the world by making her own decisions. The character Shashi(By Sridevi) totally justified the part. The character started building her confidence in such a beautiful way. The movie which gives us winner at the end.
I know we all are waiting for this bomb, which started the list in Bollywood. Three best friends reunited for a Bachelorette trip to Spain. I'm sure this movie gave us strong bachelorette goals forever. An unplanned  trip which were decided from their school hood, that each one of them will choose one adventure sport(remains undisclosed till the D-day). The movie takes us to the splendors Spain, where the trip starts from Costa Brava where they tried Scuba Diving for the first time, Bunol- where Tomatina festival held, Empuriabrava where they tried Sky- divingand Pamplona, where the iconic Racing ahead of Bulls organized. If you ever wanna go Spain in your bechorette, I say yes to the trip.
Yet another hidden and undisclosed gem by our Bollywood. There has been a chronology in all movies which are based on travel is Journey from "Looser to Hero". Here the movie, where the young widow Deepika Padukon, Naseeruddin Shah, Dimple Kapadia, stole the show with their performances. The character took their car to find Fanny(the lost love of Old Naseeruddin), but ended by finding themselves.
The movie will not only list in the travel movies but shining list of Deepika's first superhit of all times. Journey starts from Mumbai, where just  a normal guys wanted a Goa trip, but his Grandfather's death leads to unforgettable journey to the photogenic locations of South India. A journey of two stranger becomes lover till death, finding solutions while they were travelling and strong bond of friendship converting into love.
A story of incomplete and one sided love of a regular guy in Banaras with a desi accent. This movie beautifully showcase the actual Galliaya's of Banaras like Shudh Desi Romance. Real life of a normal guys of small towns of India with some of our best actors in India.  Real location, the real actors, real accent and a strong storyline, nothing else is required for building a top notch movie like Raanjhanaa. Actors like Dhanush, Swara Bhaskar, Zeeshan, Abhay Deol and Sonam Kapoor makes the movie alive in any era. A classic movie of showing art in each thing.
As per our list, I can definitely have a winner of Travel Saga. Ranbir is our hero, who have series of travel movies like, Wake up Sid, Ye Jawani hai deewani, Anjaana – Anjaani, Rockstar. And the winner in actress who huge number in same series should must be Deepika Padukon, who gives us Chennai Express, Finding Fanny, Piku, etc.